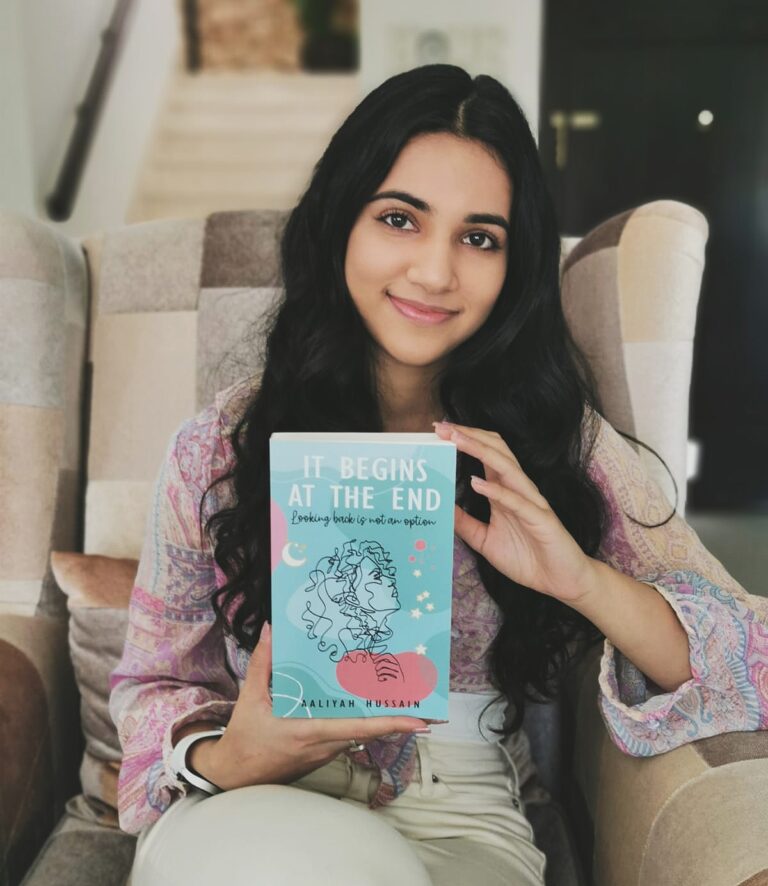 Aaliyah Hussain is a British author of Yemeni descent, born in London and raised in Dubai.
She currently lives in Northampton where she enjoys long walks, eating every kind of oatmeal, and spending an unhealthy amount of time with her cats.
It Begins at the End is her first novel, and was shortlisted for the Space to Write Project 2022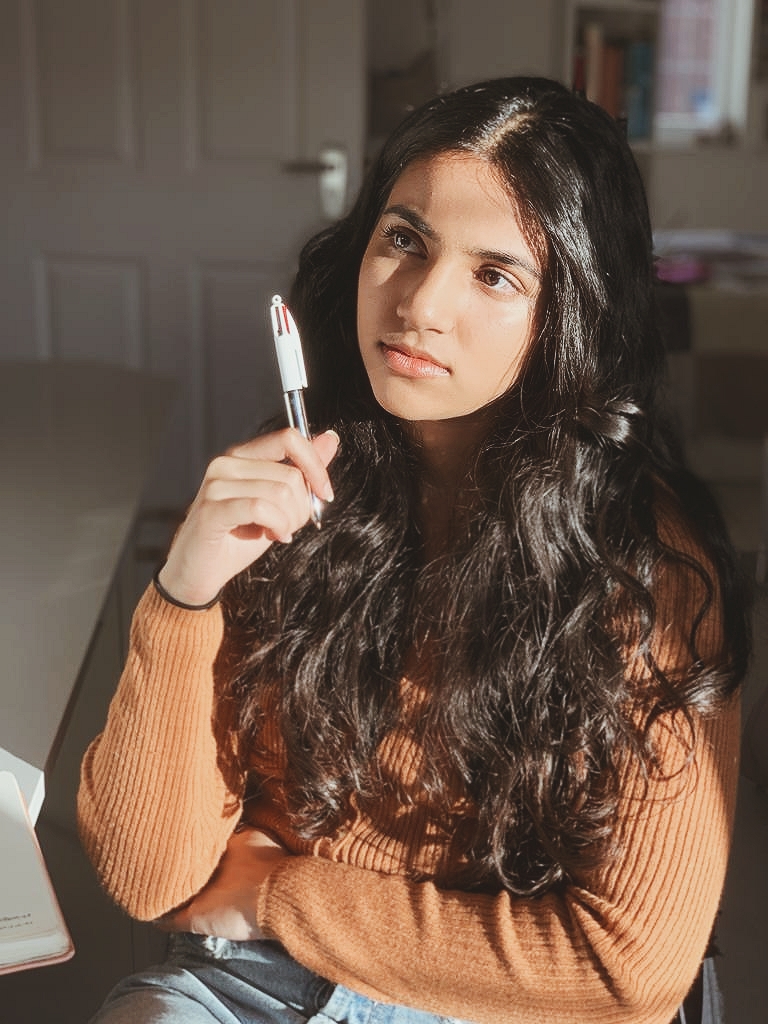 What was your favourite book of 2022?
Jennette McCurdy's memoir 'I'm Glad my Mom Died'. I never watched much of iCarly or Sam and Cat, but I picked up the book because, well, the title intrigued me (and it had raving reviews). And I'm so glad I did, because I was hooked from the first line. I hadn't read many celebrity memoirs before, but Jennette's story was told in such a raw, matter-of-fact, and honest way, and dealt with so many uncomfortable but necessary topics. I'd 100% recommend.
What do you like to do when you are not writing?
Other than work and writing, I go to the gym, read (or buy more books than I know I'll ever read), play my guitar, go for long walks, go out with friends, and unwind by watching an addictive show.
What was your dream job when you were younger?
Astronaut, horse rider, singer, and for the longest time: 'Oscar-winning actress'. I loved being on stage and performing, and wanted to be an actress. I was part of a drama club for ages, and even auditioned for Disney Channel when I was thirteen. I don't know when that dream fizzled away, but now the thought of performing on stage scares me. I'd much rather work behind the scenes, creating characters or writing the script (even though I've never written a screenplay). Needless to say, that's not my dream job anymore!
Tea of coffee?
Tea
Summer or Winter?
Summer
Paperback or ebook?
Paperback
Singing or dancing?
Singing
Films or TV shows?
TV shows
Pause or rewind button in your life?
Rewind button
Fruit or vegetables?
Fruit